Whew, we are done with 2018 which means its time for a 2018 review. We made it from January to December, although it seems 2018 went from January and jumped straight to December. was it only me or 2018 felt more like a decade, not a year? I mean so many things happened, both good and bad but I am grateful we all made it to 2019.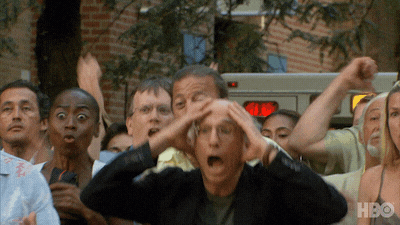 So How Was 2018 For Me?
it was a train wreck. 2018 hit me with breakthroughs and failure. 2018 more like threw me in a river and I had no idea what will happen next. I could be having the most amazing day but in a flash, bad news will turn everything grey. "how are you?' was a question I had no "I am good" answer to because I could jinx it. 2018 was unnerving, unsettling, challenging and a year of self-discovery.
Shop Dress
FAILURE
Failure for me this year was losing consistency in all areas of my life. I lost consistency in my education, relationship, blogging, and career.
2017 was my year. 2017 started on a high note. I graduated with first class in my undergraduate. However, That made me relent. I stopped seeking knowledge and development, and when it reflected in my master's coursework grade, I was ashamed. How could a first class student get 30/100? I shut down.
2018 started on a bad note, it started with me struggling with my masters. I guess too much education burned me out because immediately after my undergraduate I went straight to masters. it was a lot of change and the education format was totally different.
To top it off I received the shock my degree was more theoretical than practical, it involved a lot of writing which is not my strength. I prefer using pictures to communicate than words.
Can I just say, please don't rush into a masters degree, ensure you are physically and mentally ready, especially if your master's education format will be different to your undergraduate?
Although I passed my master's degree (ALHAMDULILAH), it was a true test of my patience, perseverance, discipline, mental health and ability to adapt.
Blogging is amazing but It involves knowing how to write. As I mentioned above words are not my strength, I prefer using pictures to talk. However, for your blog to rank high in google search engine, you have to be good at writing. I was not good, words were not flowing and I became reluctant to write, then I crowned it all by doing a lot of comparisons.
Reading other blogs made me feel insecure about my blog, in addition, views were not coming. The whole lot just made me withdrew from blogging and social media, forgetting nothing comes easy.
As if all this was not enough, I struggled with body image.
My body is one of the body that inhale water and add 1kg, so it is hard to lose weight and keep it off. Initially, in 2017, I lost weight due to low-carb diet but I gained everything back, since then it has been a constant battle to get back to my lowest weight.
Unfortunately, I could not get the hack of keeping off the weight, I was always on a diet. Always trying to lose weight. Always body conscious, Always trying to love my body But I couldn't continue like that. I strived to strike a balance because I was tired of not loving my body, tired of not living in the moment and tired of hiding when I gain weight.
Shop Trousers
My Relationship with friends suffered. Due to the state of my mental health, I lost contact with a lot of friends. Most times, conversation and keeping up was a chore. Due to the lack of communication from my side, I lost contact with a lot of friends. However, for the friends that didn't give up on me, I am grateful.
All in all, 2018 was a lot of strain on my mental health. But in spite of everything I had some major wins.
MY ACHIEVEMENTS
I know reading all that, you must feel, didn't you have some wins? I did. 2018 was a year of collaboration, created amazing contents in collab Nigerian brands here. Published really helpful blog posts on styling here, fashion here and editing apps here. Grateful for the community I grew through my blog. "THANK YOU GUYS FOR ALWAYS ENGAGING MY POSTS!"
However, I realized I had to work for the wins. I had to contact brands for collaborations (if you want tips on the process of securing brand collaboration, let me know in the comment section) and I had to fight for my happiness everytime.
Also, analyzing all the feelings and 2018 events, I realized there were a pattern and a trigger and in order to feel more secure, I had to break the pattern. I needed to find myself, my consistency and my strength.
Anytime, I felt like a failure, I strived to learn new things, do more research and ask questions.
I don't feel too big to learn or ask, I am constantly learning, researching and challenging myself. Always striving to be body positive, because being body positive is not easy.
But now, I don't stress about losing or gaining weight. My focus is on what makes happy if taking ice cream is what will make me happy, I take it but I don't overdo.
The main gist is nothing will come easy, not career success, not education success, nor body positivity, good mental health, self-love or human relationships but the first step is admitting there is a problem and finding ways to fix it. and there is always a solution. ALWAYS.
So is it a new year, new me. No, it is a new year new improvements.
And I hope you learned from my experience also share with me any tips you have on being body positive and maintaining relationships in the comment section.
Shop Accessories